Want to elevate your dental practice? Local SEO for dentists seems the ideal and long-term solution, but it needs structured strategies for remarkable results. But is it really essential?
In this world of digital revolution, an effective online presence is crucial for businesses in all industries, from brick-and-mortar to large-scale firms. Dentistry is one of them that needs to be visible online to attract more patients to drive to the doorstep. 
With the increasing reliance on the internet for information, services, and recommendations, it's necessary for dentists to utilize holistic approaches of search engine optimization (SEO) in order to attract potential patients. 
In this comprehensive guide, you can get to know the key steps and smart tactics of SEO for dentists that assure more patients directing your dental office. Let's move on and figure out how SEO helps in boosting dentistry. 
A Spotlight on the Importance of SEO for Dentists
In this advanced age, where people move to search engines to sort out all their queries, from restaurant recommendations to healthcare providers, how it's not possible to overstate the significance of SEO for dentists. Maybe it's looking like an illusion to seek dentists on Google too, but it spectacularly happens. 
Potential patients actively find the best dental services near them. In this case, if you're doing dental practice but it's not optimized on search engines, it creates a big gap between you and your prospective clients. In order to cater to this situation, SEO is acting like a bridge between you and your potential patients. But how it's working, get to know by this comprehensive guide till the end. 
Keyword Research: The Foundation of SEO
Prior to diving deep into the best practice of SEO for dentists and mainly for technical aspects, it's crucial to conduct in-depth keyword research. 
For unleashing the power of SEO in the best way, identifying the right keywords related to your dental services is essential. These keywords must be niche-relevant and also target the specific region where your dental office is particularly located. 
For well-profound keyword research, there are several tools available in the market that highlight the best competitive keywords with low difficulty and higher search volume. So, get leverage from the keyword research tools to target better output for your dental business.
On-Page SEO for Dentists Websites
Remember, having a website is the key to success in the online business. So, make sure you've your own website. Now, the next big task is optimizing the site with proper keyword integration, which is mainly considered in On-Page SEO. By the way, there are various on-page elements that need to be optimized for better visibility in search engines. Scroll down and see about them!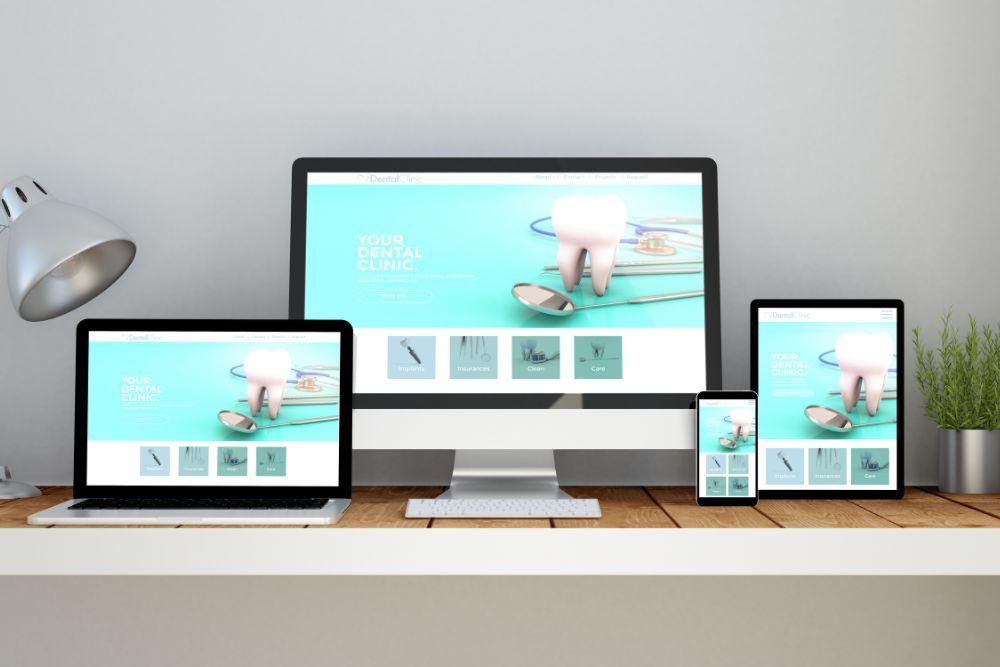 ✔ Compelling Meta Tags
Meta Title & Meta Description
✔ High-Quality Content
Fresh, Unique, Error-Free, and Readers' Converting
✔ Optimized Page Titles & Headers
✔ Optimized Page URLs 
✔ Image Alt-Text 
✔ Structured Markup
✔ Internal Linking
From crafting compelling meta titles and meta descriptions, let your users click on your site's links in search results. Moreover, content is considered as a king. Like these, follow other parameters of On-Page SEO for dentists. This practice makes sure your website delivers high-quality, plagiarism-free, and valid content that educates and informs visitors about your dental services. 
One important thing you must consider is that according to current Google Updates, it's hard to rank a Health Niche site. So, as a medical professional, you must show your medical expertise in your site via validated content, building authority and trust of users and search engines. 
Other on-page elements also demand your active consideration. So, don't ignore them at any cost.
Off-Page SEO: Building Authority & Credibility
In order to build your site's authority and improve your overall reputation in dental practice, Off-Page SEO is also the must-have tactic in SEO for dentists. 
For this, building backlinks is the best-ever strategy. To gain a higher reputation, it's inevitable to leave your site's footprint on highly authoritative and well-reputed websites. 
You have to participate in online dental forums and communities. Firstly, make sure your website is linked with such forums. You can share your dental expertise, respond to answer questions and build your brand as a knowledgeable resource in the dental field.
Moreover, you have to engage your audience on social media platforms, i.e., Facebook, LinkedIn, Instagram, Twitter, etc., in order to boost the authority and credibility of your dental practice. Make sure to share highly informative and engaging dental content and effectively communicate with people by responding to their messages and comments.
Local SEO for Dentists Practice
For promoting physical businesses, Local SEO is paramount, especially for dental practices. This is one of the great approaches to SEO for dentists because it ensures high visibility in your own locality. But how this strategy works, get to know following the given parameters.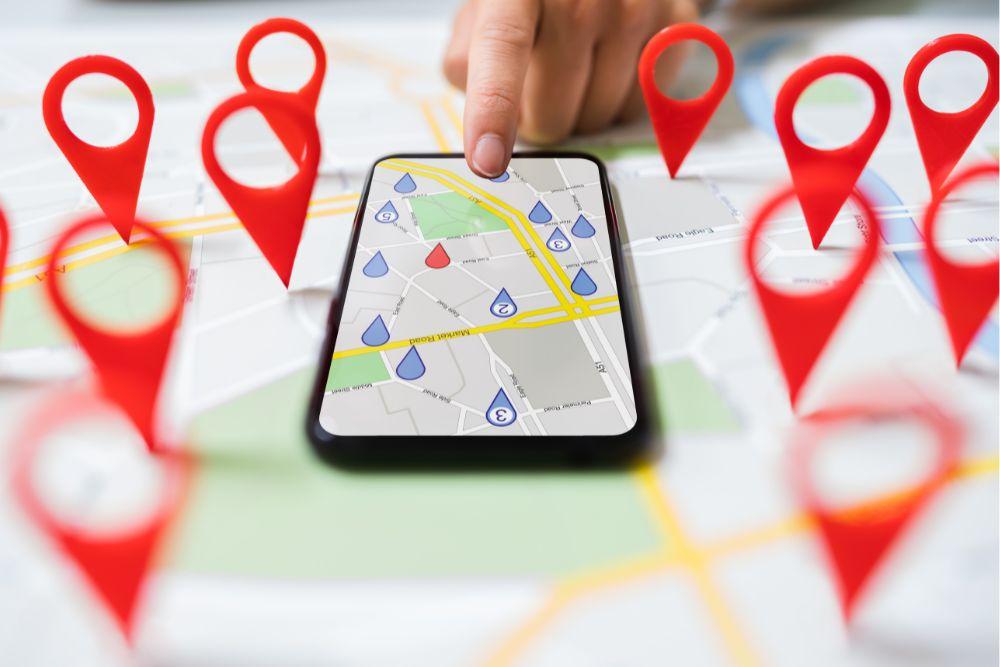 The Role of Google My Business in Attracting Patients
In the strategic approaches of Local SEO, Google My Business or GMB is considered as a powerful and robust tool for local businesses. As you need to account for dental practice, so make sure to create a GMB profile and optimize it properly. 
Having a GMB listing allows your business to be visible on the Google Maps, appearing in local search results. It pushes potential patients to your dental office, providing essential info about your location, services, and specific hours of operation. 
Patient Reviews: A Powerful SEO Tool
Clients' Testimonials play a crucial role in local businesses. Opting for the best dental service, previous patients can make or break the game. It's because their reviews not only influence potential patients but can also impact your SEO rankings. 
Being a practical consideration of SEO for dentists, you have to make sure to ask your patients to drop their reviews on your local business profile. They can deliberately give positive as well as negative feedback to keep the matters transparent. 
NAP Consistency
Keep in mind that correct info is essential for getting the desired results. So, make sure your business info including your name, address, and phone number (NAP) is accurate and consistent across all online platforms. 
Creating Location-Specific Content
When it talks about SEO for dentists, it's inevitable to provide particular demographic content in terms of blog posts and engaging videos. Because this practice targets particular issues for a specific location or a community and caters to their patient's needs and interests. So, if you want to attract patients of your locality, you must have to create location-specific content. 
See a few key points to keep in mind while creating location-specific content:
☑️ Local Relevance
Insert your location-specific keywords and other info, i.e., your city's name, into your site's content. This practice prompts search engines about the relevance of your dental practice to local users. Ultimately, you will gain high visibility in local searches. 
☑️ Competitive Advantage
Generally, dentists overlook the potential of location-specific content to fetch more patients. So, you can easily bridge this gap by directly targeting the areas of interest and concerns of your region in your content. This helps you to stand out from others. 
☑️ Patient-Centric SEO
Make sure you target the pain points of potential patients. Acknowledge and address common concerns via location-specific content, which has to be equipped with well-informed and valid content dealing with major yet common issues of the local community. Such as;
Dental Anxiety

Tooth

Enamel

The cost of dental procedures

Dental insurance options

And more
Make sure your content is utterly patient-centric and meets the needs of your patients. Therefore, it's also considered as an essential aspect of Local SEO for dentists. 
☑️ Personalization 
You can personalize your services with the help of creating region-specific content. Being a crucial aspect of SEO for dentists, it helps your dental service to boost higher. For this, you must demonstrate local trends, procedures, and growing challenges in dental practice. It will surely oscillate potential patients to your doorstep.
☑️ Trust & Authority
In order to build trust and authority, region-specific content is inevitably significant. When you target particular dental issues of your local community, expressing your dental knowledge and expertise, people acknowledge your service by understanding their particular needs and concerns.
☑️ Community Engagement
Engaging the community can also help you to get your dental practice more fame in your locality. For this, you must target your location in your content and provide insights about local events, donations, or local community-related news that grants you unusual popularity in your area.
☑️ Enhanced Local SEO
Last but not least, location-specific content not only grabs readers' attention but also instigates search engines to rank it higher. It dedicates Local SEO to improve more in your particular location. As a result, your business can get a higher ranking in the local 3 pack, making your dental service easily accessible to your potential patients. 
Thus, Local SEO for dentists is inevitably important in order to enhance your dental practice. So, when you're starting to work on it?
Monitoring & Analytics: Measuring Your SEO Success
If you have a website to showcase your dental expertise, then there must be some particular tools to monitor your site's traffic, user engagements, and overall performance. 
The most commonly and efficiently used tools are Google Search Console and Google Analytics. From Click-through Rates (CTRs) to Conversion Rates, you can track various key metrics of your site and evaluate the effectiveness of your efforts regarding SEO for dentists via using these tools. 
Adapting to Algorithm Updates
Synching your physical business to the internet demands to keep you updated with the latest trends and tactics. You must take into account the search engine algorithms, which are constantly and swiftly evolving. 
If you stay informed about the latest algorithm updates, you have to adapt your SEO for dentists' strategy according to that. This helps in maintaining and improving your business ranking in search engines. So, don't ignore algorithm updates. 
Mobile SEO: A Must for Dentists
As you know, people are now more engaged on mobile devices. So, it can't be possible that your potential patients are not on mobile browsing the internet and seeking professional help for their dental issues. 
Catering to all the dental problems of your patients, make sure your website is optimized for mobile devices too. The overall site's use interface (UI) and user experience (UX) must be mobile-friendly. Moreover, a mobile-responsive web design and voice search optimization can help you reach a broader audience. 
So, don't neglect the mobile SEO for dentists at any cost, as it's crucial for your business. 
Social Media Integration
As discussed earlier in the Off-Page SEO for dentists strategy, you have to integrate your social accounts to get more leads and conversions. In this respect, you've no need to be overwhelmed while approaching each and every social media platform. 
Get leverage from the most popular ones where you can easily find your audience, such as Facebook, Twitter, Instagram, etc. Once you create business pages on such platforms, the next and most important step is to create highly informative and engaging content for your audience.
Don't hesitate to share your knowledge and expertise, interact with your followers, and showcase the best human side of your dental practice. Thus, you can effectively engage with your targeted audience and grow your business successfully. 
Conclusion: Elevating Your Dental Practice with SEO
Being a competitive medical field – dentistry needs to grow more with the effective practice of SEO for dentists. In 2023, no business can get a big boost up without switching to online. For the online world, SEO is a ticket to attract and retain patients that ultimately lead to the success of your business. Because it makes your dental office more visible in your local area by improving its search engine rankings. 
After giving strategic inputs of SEO for dentists, it drives an unusual amount of potential patients to your dental practice as output. Reaching such a pioneer stage, make sure your local business and website are SEO-optimized and follow the best practical approaches given in this comprehensive guide. However, you may also get leverage from the Globials' killer strategy of local SEO for dentists to get exceptional results in your budget.